Recall: Wall-Mounted Radiators Recalled by Rettig Belgium Due to Crush Hazard; Child's Death Reported
FOR IMMEDIATE RELEASE
March 5, 2009
Release # 09-143
Firm's Recall Hotline: (866) 963-1477
CPSC Recall Hotline: (800) 638-2772
CPSC Media Contact: (301) 504-7908


Wall-Mounted Radiators Recalled by Rettig Belgium Due to Crush Hazard; Child's Death Reported
WASHINGTON, D.C. - The U.S. Consumer Product Safety Commission, in cooperation with the firm named below, today announced a voluntary recall of the following consumer product. Consumers should stop using recalled products immediately unless otherwise instructed.
Name of product: Radson Wall-Mounted Radiators
Units: About 36 in the United States, 113,000 worldwide
Manufacturer: Rettig Belgium NV, of Belgium
Hazard: The radiator can come loose from the wall, and fall on people near it.
Incidents/Injuries: None reported in the U.S. There have been 52 incidents reported outside the U.S., including one that involved the death of a child in Belgium.
Description: The recalled radiators are used to heat a home and are mounted vertically to the wall. The recall involves the Radson Vertical 20 and 21, Radson Kos V21, and Radson Faro V21.
Sold by: Plumbing and heating supply companies from October 2007 through January 2008 for between $300 and $700.
Manufactured in: Belgium
Remedy: Consumers should avoid standing or sitting near the recalled radiators and contact their plumbing or heating supplier or Rettig for a free replacement suspension system.
Contact: For additional information, contact Rettig at (866) 963-1477 between 8 a.m. and 4 p.m. ET Monday through Friday, or visit the firm's Web site www.radson-replacementaction.com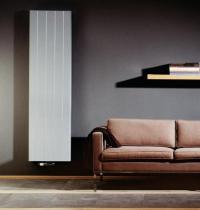 Radson Faro V21 Radiator
Radson Vertical Radiator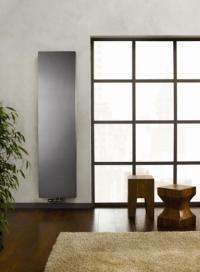 Radson Kos V21 Radiator