Recall: Siemens Recalls Temperature and Humidity Sensors for Schools, Hospitals and Other Buildings Due to Fire Hazard
January 22, 2013
Alert #13-720
Siemens Recalls Temperature and Humidity Sensors for Schools, Hospitals and Other Buildings Due to Fire Hazard
The following product safety recall was voluntarily conducted by the firm in cooperation with the CPSC. Consumers should stop using the product immediately unless otherwise instructed. It is illegal to resell or attempt to resell a recalled consumer product.
Name of product: Q-Series Temperature and Humidity Sensors
Units: About 57,000
Manufacturer: Siemens Industry, Inc., of Buffalo Grove, Ill.
Hazard: The sensors can overheat, posing a fire hazard.
Incidents/Injuries: Four incidents of overheating and fires have been reported to Siemens. Two of the fires were in schools and two in hospitals. Minor damage was reported. No injuries have been reported.
Description: This recall involves wall-mounted Q-series sensors that control heat, air conditioning and humidity inside commercial buildings, hospitals and schools. The sensors come in three designs: a blank cover, a cover with a digital display screen or a cover with a digital display screen and door. The sensors are either white or beige and have a Siemens, Talon, Staefa Control System, Staefa Control System/Talon logo or no logo. The recalled model numbers begin with QAA and QFA, and one with SB1. They are:
QAA 2060, QAA 2063, QAA 2072, QAA 2073
QFA 2000, QFA 2001, QFA 2060, QFA 2071, QFA2072, QFA 3000, QFA 3001, QFA 3060, QFA 3071, and SB1-0834
The model number is located on the sensor's circuit board inside the unit.
Sold by: Siemens sales offices, partners, resellers and installers from June 2007 through August 2012 for between $200 and $400.
Manufactured: China and United States
Remedy: Consumers should look to see if their sensors are currently operating on an AC power source and, if they are, consumers should immediately have the recalled sensors converted to a DC power source. Consumers should contact Siemens to schedule the installation of a free replacement sensor. Siemens is directly contacting owners of the recalled sensors.
Consumer Contact: Siemens at (800) 516-9964 from 7 a.m. to 5:30 p.m. CT Monday through Friday, or online at http://w3.usa.siemens.com/buildingtechnologies go to Product Safety Recall.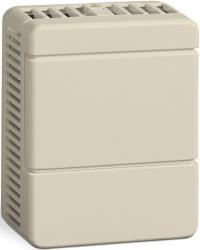 Siemens Sensor - Biege Blank No Logo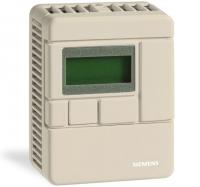 Siemens Sensor - Beige Display Screen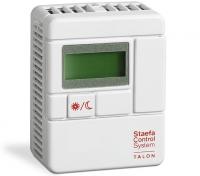 Siemens Sensor - White Display Screen, Staefa/Talon label